🧙🏼‍♂️ Lore AI Newsletter #2
Wow! We've already reached over 360 subscribers in a week since we launched. And ~700 people read the first issue. My goal for the entire first month was 100 subs!
I'm humbled by your support and excited for the future. AI will change the world in ways that most people can't even imagine.
I'm still experimenting with the style and format of the newsletter until I find the sweet spot. So please let me know what you think!
This week we'll try getting right to it.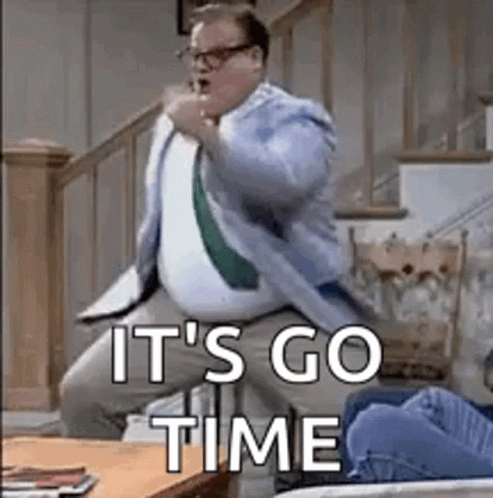 In today's issue:
💡MOST INNOVATIVE PRODUCT: Runway AI video editing.
🧠THINGS I LEARNED: Jasper is better than I expected. People are using GPT-3 Twitter bots. Stability.ai has a community problem.
📰 AI NEWS: OpenAI and Shutterstock partnership. Stable Diffusion 1.5 is out. Scale AI Conference in San Francisco. Eric Schmidt joins National Security Commission on AI.
🤯 COOLEST THING: AI-generated music video.
🖼 ARTIST CONTEST RESULTS: Over 200 submissions were received for our artist competition!
💡MOST INNOVATIVE PRODUCT
Runway
This week I tried Runway, after having it recommended to me by a reader. And wow, it's awesome. Think of it as Figma for video editing. It uses AI to create amazing videos that would normally cost you a lot of money and time to make.
With it, you can:
Collaborate in real-time.
Do inpainting, image-to-image, and text-to-image in your videos.
Remove backgrounds and objects from videos.
It's pretty incredible. Imagine what this is going to do for YouTube and social media creators. They'll soon be able to have Hollywood-style special effects at a fraction of the cost.
🧠THINGS I LEARNED
Jasper is really good. People are GPT-3 Botting. Stability.ai has a community problem.
Jasper is a lot better than I expected
I heard about Jasper because of their $125M fundraise last week.
I finally got around to trying it, and it's better than I expected. It helps you write everything from blog posts to emails, ads, and more. And, as far as I can tell, it's the only AI writing tool that makes SEO suggestions to rank on Google, which is super helpful.
I can see why they're growing so fast. Jasper's ability to automate a large percentage of content and SEO work could save people a lot of time and money.
This could theoretically help you output 3-5x more work. Or... just get the same amount of work done way faster and relax without your boss knowing. 😎
I will try using it for blog content and a small ad test run next week. Will let you all know how it goes.
Jasper.ai
❤️ We've partnered with Jasper to offer you 10,000 free credits if you signup using our affiliate link. Bonus: it helps support our newsletter and community.
Free Trial
GPT-3 Bot
I was researching GPT-3 bots for a completely innocent reason and stumbled upon this YouTube video by Fireship.
He created a GPT-3 powered twitter bot, and the results were hilarious. Some of his tweets have over 100 likes, with trollish tweets about tech and code.
Here is a link to the GitHub if you want to experiment with it.
Reader discretion is advised. Fireship made an update stating that this is against OpenAI's terms of service. So he stopped tweeting on the account. And I'm sure it could possibly get you banned if you got caught.
Growing on Twitter is worth real money and influence. I expect that there are politicians, celebrities, and anon accounts already using GPT-3. It's a bit scary. It will soon be impossible to know who's real and who isn't.
If you're curious to create some tweets of your own with AI, one simple way is to use a tool like Postwise. I've experimented with it on an anon account, and it seems to be growing at a decent pace with minimal effort. I might reveal the account in the future and provide details.
Stability.ai has a community problem
Stable Diffusion 1.5 is finally out, but there are a lot of questions about what is going on with Stability.ai, the company that co-created the open-source, Stable Diffusion models with Runway.
The highly anticipated release of Stable Diffusion 1.5 to the public got delayed several weeks. Despite it being available on their own service, as long as you were willing to pay them. This raises the question. Was that the real reason for the delay?
Or perhaps, as I wrote about last week, the Government came knocking and pressured them to slow down.
Here is an explanation from the CEO of Stability.ai, Emad.
I hope that's the real reason. They just need time to get things right.
Stable Diffusion is the main AI tool I use. And, like many others, I got excited about it because of their promises to be open-source. "AI by the people, for the people."
I'm cheering for them to be successful.
But something else seems to be going on. Especially considering all the perplexing moves, they've been making.
There was a viral Reddit post two weeks ago that caused outrage in the community. The OP stated that Stability.ai took the community Discord and Reddit over without notice.
And, most recently, Stability.ai wrote a blog post explaining why they're moving slower. In the post, they threw Huggingface under the bus over the early release of Stable Diffusion 1.5. Which was a whole fiasco where 1.5 got released by Runway/HuggingFace instead of Stability.ai. And then it wasn't clear. Was it released by accident? Was it hacked? What was going on?
Huggingface said they received a takedown notice. Then Emad said that never happened. Then clarified that they did request its removal, but there was no legal takedown notice sent. It's still not clear what happened. What a mess.
It's worth noting, right now, Huggingface ranks #1 on Google for Stable Diffusion. I feel the relationship between these two companies could get tense as now that Stability has raised venture capital, they'll be focused on making money.
It seems that a lot of the community now distrusts Stability.ai. Before, it was all love on Reddit, but now you typically see lots of negative comments anytime Emad is mentioned.
That's a problem that I hope they can fix because if not resolved, it could easily destroy the company and hurt the space overall.
📰 AI NEWS
🤯 COOLEST THING THIS WEEK
AI Music Video
This video from Dreaming Tulpa is incredible. Using Stable Diffusion and Deforum he's created a really cool music video. It's still a WIP. But you can imagine how in a few months, we'll see full music videos that are commercially viable and created with AI. The next generation of music stars could be AI hobbyists.
Further Study 📖
📼
This AI generated podcast with Joe Rogan, and Steve Jobs is amazing. If you haven't, you should listen to it.
🖼 ARTIST COMPETITION RESULTS
This week I tried something new. Instead of creating the cover art myself, I got the entire AI art community involved by running a contest on Twitter.
Over 200 submissions were made by some incredible artists. Here are the results.
Runner ups:
And there were so many more great artists that submitted pieces. I wish there were room to thank them all, but this newsletter is probably way too long. :)
---
Closing  
That's all for this week. I've got some exciting things to share next week; stay tuned.
See you next week!
-Nathan Lands
Share this newsletter. 🥰
Follow me on Twitter @NathanLands.
Sign-up for one of our affiliate partner's services. We get paid a commission which might be able to support this newsletter long-term!  
Some of the links in this blog post contain affiliate links to make a little money to help support the newsletter. I will never recommend something I haven't tried and believe is a quality product. Thank you for understanding!