🧙🏼‍♂️ Lore AI Newsletter #4
Hello,
Over the last few weeks, we've been growing faster than I expected. So I reached out to the community to see if anyone could help.
Today I'm joined by Michele du Toit, a member of the AI art community known as LunaMage.
She's going to be working together with me to write the newsletter. 🥳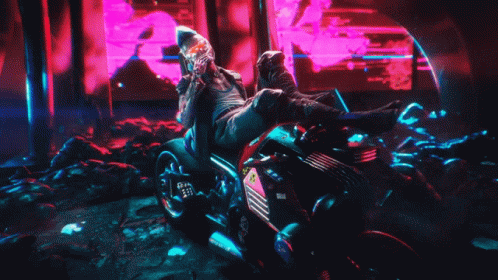 In today's issue:
💡 MOST INNOVATIVE PRODUCT: Midjourney V4
📰 AI NEWS: OpenAI announces funding for new AI startups. Stability AI ventures into healthcare. Google is working on new advancements for its AI Test Kitchen app. Plus: Startups that raised capital this week
🤯 COOLEST THING: PhotoRoom
🧠 THINGS WE LEARNED: DALL-E's API is in public beta, AI gets used in visual effects for filmmaking, and AI shopping is about to explode
✨ FEATURED ARTISTS: Rob Dawkins, Folky, Yomi Kibagami, and Ian.
Midjourney V4
💡MOST INNOVATIVE PRODUCT
Taking over social media this week — Midjourney V4!  🎉🎉🎉
And it's truly something special.
Over the weekend, Midjourney delighted its almost 4-million-strong Discord community with an announcement that it had opened early alpha access to V4.
If you're brand new to this: Midjourney is an industry-leading text-to-image generation platform. Similar to DALL-E by OpenAI, Midjourney uses the power of AI and machine learning to output images, most often used to produce jaw-dropping artworks (to some controversy).
The V4 release comes less than 4 months after V3 was announced on July 25.
How to access it:  Enable it in /settings if you want V4 to apply to all your new prompts. Alternatively, add --v 4 to the end of your prompt if you only want to use it with specific images.
What's different in V4
Significantly expanded knowledge of creatures, places, and more
Big improvements in getting small details right
Handles more complex prompting, with multiple levels of detail
Better with multi-object / multi-character scenes
Supports advanced functionality like image prompting and multi-prompt
Now supports --chaos arg (set it from 0 to 100) to control the variety of image grids
According to the announcement, the V4 upsampler is an early work-in-progress and will still change significantly. It adds/changes/corrects details in the original image (similar to the V3 upscaler).
V4 is still in Alpha and has not yet reached full-launch. This means many of its features such as custom size ratios are still undergoing development, and the model cannot be expected to perform with consistency just yet.
What else should you know?
V4 is not just an upgrade on V3, it's an entirely new codebase with new AI architecture that has been in the works for over 9 months. It's the very first model that MJ has trained on its new Midjourney AI supercluster — which means you can expect very different results compared to V3.  
"You may need to try new tricks" when it comes to prompting. This means your favorite styles may not come out exactly the way you'd expect, or you may stumble across an unexpectedly beautiful output.
Comparisons between V3 / V4
Many people have shared their comparisons of V3 / V4, so we created a thread. The results are stunning. Here are some of the highlights:
Midjourney limitations
MJ V4 is an incredible model that can generate much more realistic imagery than previously seen. With that said, Midjourney has warned that it will be much more strict regarding its community standards.
And there is also debate about if it's a good choice for NFT artists because of the issues around ownership.
Jasper.ai
❤️ We've partnered with Jasper to offer you 10,000 free credits if you signup using our affiliate link. Bonus: it helps support our newsletter and community.
Free Trial
📰 AI News
OpenAI announces funding for new AI startups. Stability AI ventures into healthcare. Google is working on new advancements for its AI Test Kitchen app. Plus: Startups that raised capital this week
OpenAI wants to give 10 promising AI startups $1 million each in funding — plus access to its technology and resources — in a new program called Converge. Applicants have until Nov. 25 to send a one-minute video along with details about their startup and its founders.
Stability.ai got involved in biotech through a company called OpenBioML, an "open research laboratory" which aims to explore the intersection of AI and biology.
Google is working on new functionalities for its AI Test Kitchen app, which will use AI to construct buildings through a function called "City Dreamer," or interact with a cartoon monster using the "Wobble" feature. We're not sure when the new capabilities will be live, and the app is not yet available worldwide.
Who got funding this week
London-based Solvo.ai raised $4 million to help logistics companies incorporate machine learning recommendations. AugXLabs.com raised $1 million for its AI-based visual storytelling platform. LA-based Zest.ai got $50 million in growth funding for its AI-powered underwriting platform. Decision Intelligence company Peak.ai raised $119 million and moved to a new Manchester HQ. Israeli startup Dataloop.ai raised $33 million to automate data management. French startup PhotoRoom.com (YC S20) raised $19 million to power commerce photography.
+ Armed with fresh ideas and funding, tech startups like Streamline.ai are scooping up software developers, engineers and marketers after large firms like Twitter and Lyft laid them off.
🤯 COOLEST THING
PhotoRoom
Shoutout to anyone selling physical products or trying to get into e-commerce. It's a tough hustle, but one aspect of it just got significantly easier 🤯
This week we discovered PhotoRoom, an app which scans your product, gets a text prompt from you, and then applies some AI magic ✨ to return a series of high-grade professional product images with custom backgrounds of your choice.
No need to use your cat anymore for those cosmetics shots.
Other cool things that caught our attention
🧠THINGS WE LEARNED
Hollywood is already using AI, DALL-E API is now open to public, and AI Shopping has huge potential
🥋 Prompt Tip of the Week: "Get your head away from "prompts." Consider your expression. Lean on your belief. Craft your prompt with intention of outcome. Then, do it again." - Black Label Art Cult
Hollywood is already using AI
AI is now being applied to visual effects in the film industry.
When filming Sci-fi series The Peripheral, Director Vincenzo Natali and company shot scenes with real actors and then applied a specially trained AI to interpolate the style.
DALL-E API is now open to the public
The DALL-E API is now publicly available for anyone to use in their apps, websites and services (without the signature DALL-E watermark) to generate new images from text prompts or edit existing images.
Who's using the DALL-E API?
Microsoft in its new Designer app (+it's also integrating DALL-E in Bing and Microsoft Edge with Image Creator)
Fashion design app CALA
Photo wall-art startup Mixtiles
AI Shopping has huge potential
AI has been used in e-commerce for years already, with examples including customer retargeting, support chatbots, and product recommendation engines.
But the new developments we've seen in AI text prompting and image manipulation bring it to a whole new level, with AI shopping still a largely unmapped terrain.
Profilepicture.ai
We've partnered with Profilepicture.ai. If you use their service to create a profile picture, it supports this newsletter. Thank you 🙏
Try It
Further Study 📖
✨FEATURED ARTISTS
Rob Dawkins, Folky, Yomi Kibagami, and Ian
This week's contest theme was Cyberpunk.
Runner Ups:
---
Closing  
Glad to have you along for the journey, and thanks for helping us to grow to over 750 subscribers in just four weeks. :)
See you next week!
-Nathan Lands & Michele du Toit
Share this newsletter. 🥰
Follow us on Twitter: @NathanLands & @LunaMageAI.
Sign-up for one of our affiliate partner's services. We get paid a commission which might be able to support this newsletter long-term!