🧙🏼‍♂️ Lore AI Newsletter #16
Good morning.
This week, Michèle du Toit joined us full-time as Chief Content Officer. Expect a lot more GenAI content from us soon, including an eBook published in partnership with one of the largest tech companies in the world.
And we've got partners in Japan now and will translate Lore to Japanese soon. And have a great new engineer from India helping us. We're working hard to become one of the best resources for Generative AI!
Okay, you get it. We're growing. 😅
Let's get to it.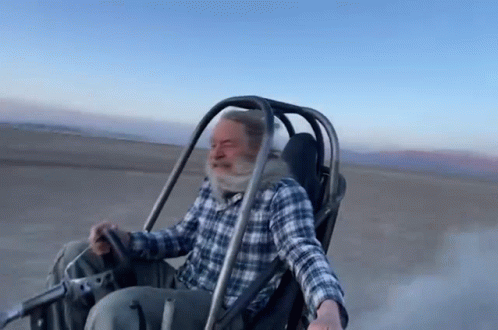 In today's issue:
MusicLM by Google
💡MOST INNOVATIVE PRODUCT
Try It
Google's new AI tool can turn text, whistling and humming into actual music 🤯
Researchers at Google have revealed a text-to-music AI called MusicLM that creates songs that can last as long as five minutes.
👉 Try it out here: https://google-research.github.io/seanet/musiclm/examples/
Our experiments show that MusicLM outperforms previous systems both in audio quality and adherence to the text description. Moreover, we demonstrate that MusicLM can be conditioned on both text and a melody in that it can transform whistled and hummed melodies according to the style described in a text caption.
We first noticed Wand in December with their impressive demo on Twitter. If they can make it simple and fun to draw, their app could be huge when it comes out soon.
They're now hiring Swift devs with full-stack experience. You can get more info by DMing Wand's Twitter.
📰AI NEWS
Baidu plans to launch own AI Chatbot | Microsoft, GitHub, and OpenAI ask court to throw out AI copyright lawsuit | Shutterstock rolls out a generative AI toolkit | UK Chancellor used ChatGPT to help write his speech
Chinese Search Giant Baidu to Launch ChatGPT-Style Bot
Baidu, known as the Google of China, is planning to roll out an AI chatbot service similar to OpenAI's ChatGPT — potentially China's most prominent entry in a race touched off by the tech phenomenon.
Microsoft, GitHub, and OpenAI ask court to throw out AI copyright lawsuit
The three companies want to dismiss a complaint that alleges that the AI-powered Copilot relies on 'software piracy on an unprecedented scale.'
Microsoft and GitHub say the complaint "fails on two intrinsic defects: lack of injury and lack of an otherwise viable claim," while OpenAI similarly says the plaintiffs "allege a grab bag of claims that fail to plead violations of cognizable legal rights." The companies argue that the plaintiffs rely on "hypothetical events" to make their claim and say they don't describe how they were personally harmed by the tool.
Shutterstock rolls out a generative AI toolkit to create images based on text prompts
Customers of Shutterstock's Creative Flow online design platform will now be able to create images based on text prompts, powered by OpenAI and Dall-E 2.
Last year, Shutterstock and OpenAI announced a partnership to help develop OpenAI's Dall-E 2 AI image-generating platform with Shutterstock libraries to train and feed the algorithm.
UK Chancellor Jeremy Hunt used ChatGPT to help write his speech on the economy
From the way we communicate and collaborate, to the way we buy and sell goods and services, digital technology has transformed nearly every aspect of our economic lives. How do I know that?
Because I too, just like Matt asked ChatGPT to craft the opening lines of this speech. Who needs politicians when you have AI?
Read the full transcript here | Further reading: Financial Times, Daily Mail, The Independent, The Times
Who got funding this week
Further reading on funding for AI startups
We discovered ministudio from our community member Kris, who is now working there as Head of Product.
Based in New York, they're helping turn kids' drawings into comic books! They're making reading fun again for kids. As a parent, I'm really excited to try this.
What else we found this week
GenAI climbing the dimensional ladder
Kris got featured in The Wall Street Journal this week for her work in AI!
New leaps in healthcare: differential diagnosis and clinical plans using AI
GPT as a backend
AI-assisted game dev
Artifact: an AI-driven news aggregation app from the creators of Instagram (coming soon)
🧠THINGS WE LEARNED
AI generator used to make celebrity voices read offensive messages, The looming threat of AI for Google
🥋 Prompt Tip of the Week: Ask ChatGPT to rewrite your writing as different authors (so you can "hear" different writing voices) — Dickie Bush
'Extra safeguards' coming after AI generator used to make celebrity voices read offensive messages
People have used ElevenLabs to create fake clips of Emma Watson reading Adolf Hitler's Mein Kampf and Joe Biden announcing that US troops will go into Ukraine to fight Russia's invasion.
The looming threat of AI for Google
Further Study 📖
Healthcare
Academia
Investing
Sport
---
Closing  
See you next week!
Nathan Lands & Michele du Toit
If you ❤️ Lore:
Subscribe & share this newsletter 🥰
Follow us on Twitter @NathanLands & @michele_dutoit.