🧙🏼‍♂️ Lore AI Newsletter #7
GM.
We hit 1,000 subscribers this week! More is on the way, with our new website expected to be done in ~2 weeks.
If you're interested in sponsoring Lore, let us know. Our readers include people from AMEX, TikTok, Spotify, Tesla, a16z, Nvidia, Fujitsu, Airbnb, Google, IBM, Cloudflare, Amazon, SoftBank, USV, Samsung, Oracle, Riot Games, Lightspeed Ventures, Wizards of the Coast, and Toyota, among others.
Okay, let's get to it.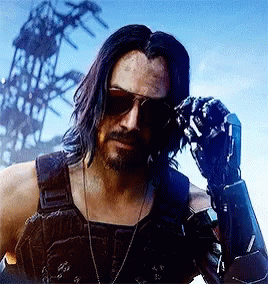 In today's issue:
💡MOST INNOVATIVE PRODUCT: Stable Diffusion 2.0
📰 AI NEWS: Google licenses cancer-screening algorithm, Meta AI has been super busy with MultiRay and CICERO, NVIDIA wins two NeurIPS awards for Generative AI research
🤯 COOLEST THING: AI Virtual World
🧠THINGS WE LEARNED: Stable Diffusion has insane developer adoption, large language models are running out of data, OpenAI explores imitation learning, and people are pretty scared of AI
✨FEATURED ARTISTS: Ben Kanizay, Nico, Ai Machina, Eroteme Art
Stable Diffusion 2.0
💡MOST INNOVATIVE PRODUCT
The biggest buzz in Generative AI this week is the release of Stable Diffusion 2.0 by Stability.ai, which includes some major updates that have so far received mixed reviews.
Key features of the 2.0 release
New text-to-image diffusion models using a brand new text encoder (OpenCLIP). Result: improved image quality, although not everyone likes the style.
Super-resolution upscaler diffusion models which enhance the resolution of images by a factor of 4.
Depth-to-image diffusion model which infers the depth of an input image and then generates new images using both the text and depth information.
Updated inpainting diffusion model which makes it possible to switch out parts of an image.
Additional notes on Stable Diffusion 2.0
Some users are unhappy that the update has made it more difficult to generate images in the styles of specific artists, or create NSFW artworks.
Individual interests aside, this update is good for the Generative AI space and preserves the integrity of the model. There's less controversy over potential copyright infringements, and more protection against child pornography.
It does mean that more effort is required to generate specific results, and we expect this will boost personality-refined styles among AI artists.
How does AI text-to-image actually work?
Posted on r/StableDiffusion by u/MicahBurke (thanks Dylan for sharing!)
(Psst. Still writing every word by hand? You're a little behind the curve. Check out Jasper for some AI-powered speed writing👇)
Jasper.ai
❤️ We've partnered with Jasper to offer you 10,000 free credits if you signup using our affiliate link. Bonus: it helps support our newsletter and community.
Free Trial
📰AI NEWS
Google licenses cancer-screening algorithm, Meta AI has been super busy with MultiRay and CICERO, NVIDIA wins two NeurIPS awards for Generative AI research
Google licenses cancer-screening algorithm
Google Health announced that its AI algorithm for breast cancer screening will now be part of commercial mammograms after licensing its technology to iCAD, a med-tech company that provides global breast cancer detection services to healthcare facilities.
Meta AI has been super busy
Last week, the company launched MultiRay, a new platform which executes cutting-edge AI models at a large scale to make AI systems more productive. MultiRay effectively allows countless AI models to share the same input.
Meta AI also announced an AI called CICERO that successfully beat humans at 'Diplomacy' [here's the research paper], a big advancement since Google's AI beat a human at 'Go' in 2016.
NVIDIA wins two NeurIPS awards for Generative AI research
Two NVIDIA research papers have been honored with NeurIPS 2022 Awards for their contributions to the field of AI and machine learning. The first paper explores diffusion-based generative AI models, while the other addresses training generalist AI agents.
Who got funding this week
🤯 COOLEST THING
AI Virtual World
Thanks to community member AP for suggesting this!
It is now possible to combine AI images with cinematic projection to create AI-generated virtual worlds.
The implications of this for virtual reality could be significant. We immediately think about video games and entertainment, architecture/urban/industrial design, education and training, engineering, restorative nature experiences... it could be all of this, and possibly more.
What else we found this week
You can now generate 3D models of animals from a single image, given a training data set
AI is doing incredible things for product design
The potential is also huge for interior design
AI avatars are still all the rage, with early movers growing fast
AI also happens to be revolutionizing warfare
🧠THINGS WE LEARNED
Stable Diffusion has insane developer adoption, large language models are running out of data, OpenAI explores imitation learning, and people are pretty scared of AI
🥋 Prompt Tip of the Week: "Try the prompt "split screen" or "two shot" to get two #midjourney widescreen compositions in a single image. Great for telling stories!" - Davis Taylor Brown
Stable Diffusion has insane developer adoption
Most people miss the almost-vertical line to the left of the graph — which should indicate just how radical developer adoption of Stable Diffusion has been since day one.  
Generative AI is growing at a rate unlike anything we have seen in our lifetimes, a clear sign that the technology is quickly revolutionizing the world as we know it.
We could soon run out of data to train AI models on
According to a paper published this week by AI research and forecasting organization Epoch, we could soon run out of the types of data typically used for training large language models (think Wikipedia, news articles, scientific papers, and books). Excerpt:
Our analysis indicates that the stock of high-quality language data will be exhausted soon; likely before 2026. By contrast, the stock of low- quality language data and image data will be exhausted only much later; between 2030 and 2050 (for low-quality language) and between 2030 and 2060 (for images).
This looming problem might cause a few headaches for programs like GPT-3 that can write coherent articles and computer code.
OpenAI explores imitation learning with a bot that watched 70,000 hours of Minecraft...
...and then proceeded to play the game better than any AI had before.
Imitation learning could be used to train machines to carry out a wide range of tasks by watching humans do them first — which highlights the potential of sites like YouTube as a vast and untapped source of training data.
Technophobia. AI-phobia. Algorithmophobia?
This isn't new, but people are actually pretty scared of AI and its implications.
We dug up some old texts on the topic.
A reassuring article titled Fear No AI by Wired in 1995 said:
Computers may evolve, but their evolution isn't shaped by natural selection … So, to ask what computers will become is to ask what we want from them. […] Instead of replacing us, computers will become a secondary, symbiotic species, enhancing our lives in specialized but powerful ways. In the process, they will transform what it means to be human.
20 years later (2015), the MIT Technology Review wrote:
A superintelligence would be godlike, but would it be animated by wrath or by love? It's up to us (that is, the engineers). Like any parent, we must give our child a set of values. And not just any values, but those that are in the best interest of humanity. We're basically telling a god how we'd like to be treated. How to proceed?
Then on Monday this week, The Highlight by Vox published an article called AI experts are increasingly afraid of what they're creating. Here's what it said:
Handing over huge sectors of our society to black-box algorithms that we barely understand creates a lot of problems, which has already begun to help spark a regulatory response around the current challenges of AI discrimination and bias. But given the speed of development in the field, it's long past time to move beyond a reactive mode, one where we only address AI's downsides once they're clear and present. We can't only think about today's systems, but where the entire enterprise is headed.
Creating something smarter than us, which may have the ability to deceive and mislead us — and then just hoping it doesn't want to hurt us — is a terrible plan. We need to design systems whose internals we understand and whose goals we are able to shape to be safe ones. However, we currently don't understand the systems we're building well enough to know if we've designed them safely before it's too late.
Further reading on the topic:
Fear of Autonomous Robots and Artificial Intelligence: Evidence from National Representative Data with Probability Sampling (2017) — read article
Dimensions of artificial intelligence anxiety based on the integrated fear acquisition theory (2020) — read article
Further Study 📖
AI in healthcare (this industry is exploding right now) —
Other segments —
+ For those looking to build a career in AI, read this article.
✨FEATURED ARTISTS
Ben Kanizay, Nico, Ai Machina, Eroteme Art
This week's contest theme was retrofuturism.
Runner Ups:
---
Closing  
Glad to have you along for the journey, and thanks for helping us to grow to over 1,055 subscribers in 7 weeks.
See you next week!
-Nathan Lands & Michele du Toit
Share this newsletter. 🥰
Follow us on Twitter @NathanLands & @LunaMageAI.
Sign-up for one of our affiliate partner's services. We get paid a commission which might be able to support this newsletter long-term!