🧙🏼‍♂️ Lore AI Newsletter #8
GM.
What a wild week with one of the biggest releases in AI history. ChatGPT.
Let's get to it.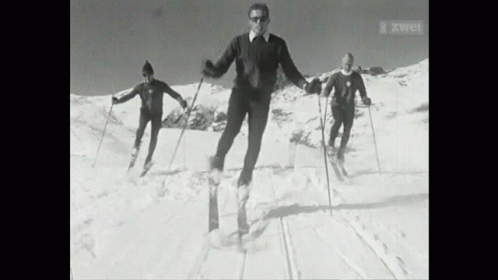 In today's issue:
💡MOST INNOVATIVE PRODUCT: ChatGPT by OpenAI
📰 AI NEWS: Stack Overflow temporarily bans answers generated by ChatGPT, AI technology is outpacing governance Plus: AI startups that got funding this week
🤯 COOLEST THING: The Avengers (1980) directed by Wes Anderson
🧠THINGS WE LEARNED: The world's first AI software builder is here, Apple is getting involved in AI, and AI is helping with the global semiconductor shortage
✨FEATURED ARTISTS: julsme.eth, dave.ai, Lust, Destiny K 🌈
ChatGPT
💡MOST INNOVATIVE PRODUCT
Try It
It's been a wild week in the world of technology as everyone is buzzing about the latest breakthrough: ChatGPT. This revolutionary new AI tool is making waves and leaving people in awe of its capabilities.
For those who haven't heard, ChatGPT is a large language model trained by OpenAI that is able to carry on natural, human-like conversations. It's been described as "mind-blowing" and has people wondering how it will change the future of communication and technology.
Many are still trying to wrap their heads around the implications of ChatGPT and what it means for the future. It's a reminder that humans often struggle to process major changes and understand their long-term effects. This is not unlike the reaction to the advent of the internet in the 90s, when people were unsure of what it would mean for society.
Here is what ChatGPT had to say about itself.
One of the key features of ChatGPT is its ability to provide personalized responses to user input. This means that when a user asks a question or provides some information, ChatGPT is able to understand the context and provide a relevant and appropriate response. This makes ChatGPT an excellent tool for engaging in conversation and collaborating on projects.
In addition to its personalized responses, ChatGPT is also able to generate original text on a wide range of topics. This allows it to assist with tasks such as writing articles, creating reports, or even composing entire documents from scratch. With its advanced language capabilities, ChatGPT can help users quickly and easily generate high-quality text without the need for extensive editing or proofreading.
Overall, ChatGPT is an incredibly versatile and powerful tool that can assist with a wide range of tasks. Its ability to provide personalized responses and generate original text makes it an invaluable resource for anyone looking to improve their communication and collaboration skills. Whether you're a student, a professional, or just someone looking for a new way to engage with technology, ChatGPT is definitely worth checking out.
Okay, human writing again. Right?
For now, ChatGPT is free to use, but its creators at OpenAI have hinted that they may need to monetize the platform in the future. As Sam Altman, CEO of OpenAI, has stated, "We will need to figure out a way to make money on this eventually."
Regardless of future plans, it's clear that ChatGPT has captured the imagination of many and is poised to continue its impressive growth. It will be interesting to see how it evolves and what new capabilities it develops.
Ways people are using ChatGPT
Strategic planning
Software Development
Search
Movie Scripts
Spreadsheets
The excitement around ChatGPT continues to build as many believe it to be one of the biggest breakthroughs in modern history. This latest version, known as "GPT3.5," has already impressed with its ability to carry on natural, human-like conversations.
But the best may be yet to come, as rumors suggest that GPT4 is on the horizon and could be released soon. If it lives up to the hype, 2023 could be even wilder than the last few years, which is saying a lot.
Extra
People have built a Siri shortcut, a Telegram bot, and a  Google Chrome extension for ChatGPT.
(Psst. Still writing every word by hand? You're a little behind the curve. Yes, ChatGPT is great, but Jasper is still an incredible tool for writing and SEO-optimizing blog posts and more. 👇)
Jasper.ai
❤️ We've partnered with Jasper to offer you 10,000 free credits if you signup using our affiliate link. Bonus: it helps support our newsletter and community.
Free Trial
📰AI NEWS
Stack Overflow temporarily bans answers generated by ChatGPT, AI technology is outpacing governance
ChatGPT has sent shockwaves through almost every industry, absolutely dominating the news this week.
Stack Overflow temporarily bans answers generated by ChatGPT
Stack Overflow is a forum for coders and programmers to post questions and answers relating to computer code.
It's so easy to get clever-sounding answers from ChatGPT that seem right at first glance, that people have been flooding Stack Overflow with them.
The problem is that these answers "have a high rate of being incorrect" and are typically not fact-checked by those who post them, causing a problem for the site. As a result, a temporary ban has been enforced until a permanent policy on such matters can be created.  
AI technology is outpacing governance
When technology progresses faster than regulation can contain it (think crypto), it poses an administrative headache for governing bodies.
Here's an article comparing Canada's Artificial Intelligence and Data Act (AIDA) and the EU's Artificial Intelligence Act:
AI startups that got funding this week
Anduril raised $1.5B to build software and hardware (incl. drones and underwater vehicles) enhanced with AI/ML for the military and defense industry.
Shield raised $20M to help financial organizations mitigate risks, improve operational efficiency and reduce compliance costs using AI and NLP.
Private AI raised $10.7M to protect personal data from privacy breaches.
Intelligent Traffic Control raised $5M to predict traffic patterns using computer vision and AI/machine learning algorithms.
Intelligent AI raised £2M for insurance risk management.
Turbine AI raised $20M for its cell simulation platform.
🤯 COOLEST THING
The Avengers (1980) directed by Wes Anderson
This week, our community's own digiguru created a series of AI artworks depicting The Avengers as filmed by Wes Anderson in 1980. The art went viral and caught the attention of Marvel's Joe and Anthony Russo themselves, who shared it on their Instagram. Whoa 🤯
digiguru mentioned that a tweet by WeavingWithAI inspired the style.
What else we found this week
Character.AI lets you chat with bots based on the personalities of fictional and real life people — like Alan Turing and Elon Musk, or Tony Stark (Iron Man) and Eric Cartman (South Park).
Of course, the conversations are completely made up and designed to be entertaining (read: not to be taken seriously).
But the underlying technology is definitely intriguing. Character.AI states that it's "building the next generation of dialog agents—with a long-tail of applications spanning entertainment, education, general question-answering and others."
Is it based on ChatGPT?
No, Character.AI has its own proprietary technology based on large language models, which the company built from the ground up.
Character.AI is not limited to chatbots: it's a full stack Artificial General Intelligence (AGI) company that lets you create your own AI.
From our community
DestinyK 🌈, one of our featured artists this week, posted an AI artwork in response to Elon Musk, and Grimes called his attention to it (thanks Eroteme Art for sharing!)
ScottieFox shared some new AR concept work he's been busy with and it's looking 🔥🔥🔥
KbamWillis highlighted that Motionleap allows you to animate any image and has a built-in AI for generating images. This tip was definitely nostalgic as we covered Motionleap in the very first issue of Lore.
Squteart mentioned the combination of Microsoft speech, Midjourney and ChatGPT. Awesome.
Isabelle Doll reached out to let us know that a group of artists she's part of, called ArtWave, helped with a VR experience at Art Basel in Miami last week. In the experience people could tell them their favorite things and then they generated art from those keywords.
🧠THINGS WE LEARNED
The world's first AI software builder is here, Apple is getting involved in AI, and AI is helping with the global semiconductor shortage
🥋 Prompt Tip of the Week: dave.ai recommends adding "infographic" to your prompt for some interesting results. arvizu_la suggests trying out "dvd screenshot" or "anime screencap" to turn simple prompts into anime show pics.
Qatalog: the world's first AI software builder is here 🤯
The world's first generative AI that designs and builds software instantly has arrived, and it's called Qatalog. Currently in beta, it is now possible for anyone to create a made-to-measure software platform for their organization in seconds — and then customize it further to suit their needs.
Will be interesting to see how this compares to what the folks over at Replit are building.
Apple is getting involved in Generative AI
Apple is now officially contributing to the development of open-source Generative AI.
As a MacbookPro M1 user, it's been a pain using Stable Diffusion. It's exciting to see Apple stepping up to optimize SD for Mac users. And it's an incredibly positive sign for the entire space that a major player like them is contributing to open-source Gen AI.
AI is helping with the global semiconductor shortage
The global shortage of printed circuit boards (PCBs), semiconductors and other essential electronic components have caused production bottlenecks in industries from medical devices to automobiles and critical infrastructure.
One of the most labor-intensive aspects of PCB production is manual inspection for defects, which is now being aided by AI through highly automated, human-in-the-loop visual quality inspection (VQI) systems.
What we read this week
Further Study 📖
AI in Healthcare —
Other segments —
✨FEATURED ARTISTS
julsme.eth, dave.ai, Lust, Destiny K 🌈
This week's contest theme was ❄️ winter wonderland.
Runner Ups:
---
Closing  
Glad to have you along for the journey.
See you next week!
-Nathan Lands & Michele du Toit
Share this newsletter. 🥰
Follow us on Twitter @NathanLands & @LunaMageAI.
Sign-up for one of our affiliate partner's services. We get paid a commission which might be able to support this newsletter long-term!