🧙🏼‍♂️ Lore AI Newsletter #9
GM.
Another week full of major developments in AI. And we're getting closer to releasing the new version of Lore.com.
Let's get to it.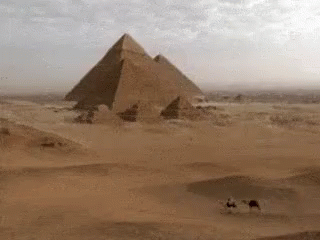 In today's issue:
💡MOST INNOVATIVE PRODUCT: InvisDefense
📰 AI NEWS: China bans AI-generated media without watermarks, Zapier integrates OpenAI, AI is making waves in the music industry
💰WHO GOT FUNDING THIS WEEK: NotCo, Akros Technologies, NeuReality, Protopia AI, AAICO, SellScale, In-Med Prognostics, Pactum, Perceiv AI, Pathway,  Pixyle AI, Gaia AI, Chattermill, Pictor Labs, 9fin, Osome, WeWalk, Urban Machine, Koble
🤯 COOLEST THING: Imagine 3D by Luma. Plus: Lexica Aperture, Lensa, MakeLogoAI, Ellie, ChatGPT + Scenario.gg
🧠THINGS WE LEARNED: Prompt engineering could soon become a lucrative job, the rise of Aigarism, ChatGPT storybooks
✨FEATURED ARTISTS: Destiny K 🌈, julsme.eth, PH0ΞNYX, OddlyPrompt
InvisDefense
💡MOST INNOVATIVE PRODUCT
Chinese students have invented a coat that gets past AI security cameras.
Called InvisDefense, it uses camouflage prints designed through an algorithm that effectively blind visible light cameras during the day. At night, embedded thermal devices emit unusual heat signals to confuse infrared cameras.
InvisDefense or similar technology could be used for stealth military uniforms to evade detection from drones, or AI-controlled units on the battlefield.
The coat still appears ordinary to human eyes and is thus ineffective at hiding wearers from human-monitored security cameras — but it could confuse some of the detection systems used in self-driving cars (but not the human drivers).
InvisDefense won first prize in a contest sponsored by Huawei Technologies. A paper describing the technology is due to be presented at the AAAI 2023 AI conference in the US in February.
Jasper in the news: Jasper Achieves Unprecedented Growth in 2022 with ~100,000 Customers and Over 100% Increase in ARR — read article | or just check it out for yourself 👇
Jasper.ai
❤️ We've partnered with Jasper to offer you 10,000 free credits if you signup using our affiliate link. Bonus: it helps support our newsletter and community.
Free Trial
📰AI NEWS
China bans AI-generated media without watermarks, Zapier integrates OpenAI, AI is making waves in the music industry
China bans AI-generated media without watermarks
China has become increasingly worried about the threat of AI-generated deepfakes, and its Cyberspace Administration recently issued regulations prohibiting the creation of AI-generated media without clear labels like watermarks.
These strict regulations are quite different from the non-binding guidelines proposed by the United States.
China has its own AI image generation model called ERNIE-ViLG (developed by Baidu) and it's politically censored.
Zapier integrates OpenAI
Zapier has made it possible to connect OpenAI to 5,000+ apps with no code — making it much easier for developers to build around AI.
AI is making waves in the music industry
Similar to art and written content, no one is really sure who owns the copyright to music and audio created (in whole or in part) by AI.
A Forbes article entitled "Artificial Intelligence Has Big Implications For Ownership In The Music Industry" stated:
AI-generated performers and music have the potential to completely remove human input. Once we pass the threshold, we'll be forced to confront a host of novel questions about how non-human music creators will be treated. Will they be paid? Who will own the copyright to their songs? Will they be eligible to win awards such as a Grammy?
Dancehall Magazine posted an excerpt of song lyrics generated by AI in a matter of seconds, and discussed potential implications for the music industry.
Who got funding this week
Thanks to community member Sebastian for suggesting Imagine 3D to us.
Discussing AI's enormous potential to disrupt game development and movie production has been a recurring theme in previous issues of Lore.
Today, Luma AI introduced the alpha of Imagine 3D. A new tool that allows users to easily create 3D models from text. With Imagine 3D, all you need to do is provide a description of the object you want to create and the software will generate a 3D model based on your specifications.
Using natural language processing and advanced algorithms, Imagine 3D can understand the nuances of your description and generate a highly detailed 3D model. This means you can create complex objects with precision and accuracy without needing any prior experience in 3D modeling.
The potential for Imagine 3D is enormous, even though it is currently in Alpha, and its usage is limited. In the near future, it may be possible to use Imagine 3D to create full 3D models for games and movies, significantly reducing production costs and time.
Imagine if AAA games that currently take five years and $100 million to make could potentially be produced in just one year for $10 million with the help of Imagine 3D and other companies like Scenario.gg. I am personally very excited about this future and the possibilities it holds.
What else we found this week
Lexica just released a new model called Aperture which can generate photorealistic images from text prompts.
So far, it has received glowing reviews from the community.
Lensa has been going viral for a couple of weeks now, and still seems to be going strong. There's been a lot of controversy regarding the use of images it was trained on though, with some people calling for stricter copyright laws.
People worried about their images or art being AI training fodder have been using a site called Have I Been Trained? to search a database of 5.8 billion images used to train popular AI art models.
We love this new logo-making app called MakeLogoAI, currently in beta with a 30% discount.
People have been combining different AI tools to create incredible things.
Ellie is an AI-powered email assistant that could make you more efficient at email. Thanks to community member Nick for sharing this with us.
Emm shared an update on the Alpha of Scenario GG in combination with ChatGPT to create battle backgrounds for a mobile game. Very cool.  
🧠THINGS WE LEARNED
Prompt engineering could soon become a lucrative job, the rise of Aigarism, ChatGPT storybooks
🥋 Prompt Tips of the Week
The ALTechist says: "In MJ, weighting different elements of a prompt helps to separate them in the generation even if they are all weighted the same. For example to separate the colors of a subject and the background."
Gothlytical Art says: "Doubling up keywords works more accurately than weighting, as does properly ordering the words you use. Typically it goes: brief description, description clarifier#1, stylization, description clarifier #2, modifiers."
Prompt engineering could soon become a lucrative job
A market is starting to appear for people skilled at writing prompts for AI text tools like ChatGPT or image tools like Midjourney. Promptbase is one such market where you can buy and sell generative AI prompts.
"You have to find ways to talk to the model to get the correct output. The problem is there aren't many people doing this job yet: I found only a handful on LinkedIn." — AI entrepreneur Colin Treseler, co-founder of Supernormal
AI + Plagiarism = Aigarism
There is increasing concern that people are using text generators such as ChatGPT to plagiarize. Since the generated text is similar to human writing, it's easy for people to pass it off as their own work without making significant changes, if any.
ChatGPT storybooks
A few people have created storybooks using ChatGPT for the text and an image generation tool such as DALLE-2 or Midjourney.
But not everyone is happy about it ↘️
ChatGPT has led to countless innovations — but it's also notoriously unreliable
It definitely does most of the heavy lifting when it comes to writing about marketing and business strategy...
and people have used it for some crazy things...
...but it can also contradict itself repeatedly when it comes to simple facts (which is why we spoke about Stack Overflow banning it in our last issue).
All things considered, what are people willing to pay for ChatGPT? $8 per month seems to be the limit for most people, based on a poll by Bojan Tunguz.
Further Study 📖
Miscellaneous:
✨FEATURED ARTISTS
Destiny K 🌈, julsme.eth, PH0ΞNYX, OddlyPrompt
This week's contest theme was Lost Civilization.
Runner-ups:
---
Closing  
Our new website is coming soon, and we look forward to sharing it with you all.
See you next week!
-Nathan Lands & Michele du Toit
Share this newsletter. 🥰
Follow us on Twitter @NathanLands & @LunaMageAI.
Sign-up for one of our affiliate partner's services. We get paid a commission which might be able to support this newsletter long-term!